Description
Solta Fraxel Repair
How Does Fraxel re:pair® Compare To Other Lasers And Facelifts?
There are many lasers used to rejuvenate skin but CO2 laser like Fraxel re:pair® is recognized as the GOLD STANDARD for the treatment of wrinkles, scars, large pores and texture problems.
Fraxel re:pair's® patented fractional technology makes it safer than traditional fully ablative CO2 lasers.
Fraxel re:pair's® roller technology results in more precise delivery of laser energy to the skin allowing this laser to treat not only on the face but also the very delicate skin off the face (neck, chest, and even hands) safely.  Other fractional CO2 lasers are recommended for treatment on the face only and not the more delicate skin off the face.
Intense Pulsed Light and Non Ablative Lasers found in day spas and med spas are not as effective for skin rejuvenation as ablative lasers such as the Fraxel re:pair®
Fraxel re:pair® treament delivers dramatic results, fast healing and maximum safety.  Because the technology is so precise, Fraxel re:pair® works not only on the face but also on the delicate skin of the neck, chest, and hands.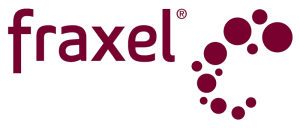 How Does It Work?
Over the years, your skin is exposed to sun, air pollution, stress, fatigue, and lifestyle factors such as smoking and processed foods, which can affect your skin's texture, color and tightness.  Fraxel re:pair® uses a high-intensity carbon dioxide (CO2) laser that ablates (removes) abnormal tissue and stimulates new collagen formation resulting in more youthful skin.
Unlike older, traditional CO2 lasers that remove the entire surface of your skin,  Fraxel re:pair® uses patented fractional CO2 technology first introduced in 2008 that treats microscopic spots on the skin leaving skip areas like the pixels on your tv screen.  This"fractional" treatment allows your body to heal faster resulting in less downtime and making the procedure much safer.
In addition, Fraxel re:pair®  has a patented roller technology  that allows a more uniform delivery of laser energy to the skinresulting  in more even treatment with less treatment overlap, less overtreatment, and less demarcation lines between treated and non treated areas.
Who Is A Good Laser Candidate?
Patients who have skin problems of the face, neck, chest, and hands can be safely treated for brown or red pigment problems, scars, wrinkles, uneven texture, large pores, skin lesions, and rosacea. Anyone with a compromised ability to heal would not be a good candidate for this procedure.
Results Are Immediate And Progressive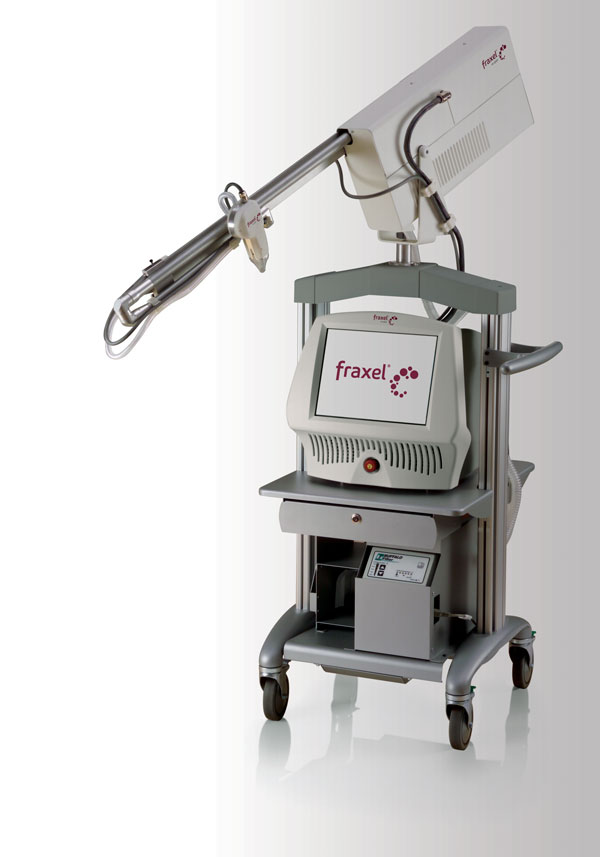 Soon after treatment, the surface of your skin will feel softer, look brighter and show more even tone.  In the months following, you will see even more results as the deeper layers of skin continue to heal with new collagen deposition.  Results can last for years depending on your lifestyle, age, skin condition, and skin care regimen.
How Many Treatments Will I Need?
Most people need only one laser session; however, more severe acne scars and deeper wrinkles may require a second treatment six months to one year later.
What Is The Treatment Day Like?
Patients receive oral, topical, and local sedation/anesthesia to make their laser treatment more comfortable.  Most patients describe an increased sensation of heat during the treatment and there may be some discomfort. However, you should not feel continued heat or discomfort after your Fraxel re:pair® treatment.  No post treatment pain medication is necessary. Cold packs and Tylenol is all that is needed.
What Will I Look Like After The Treatment?
Fraxel re:pair® offers great results because it is the Gold Standard for laser skin resurfacing. Depending upon the level of treatmentyou may experience any of these temporary side effects:
Pinpoint bleeding and oozing for up to 48 hours
Minor itching, dry skin, peeling, flaking first week
Swelling subsides in one week
Redness may last one month (longer for off face treatments)
Is There Special Post Treatment Care?
Days 1 and 2 require vinegar soaks every 3 hours. They are very soothing and help keep the treatment area clean followed by the application of moisturizing ointment.
Days 3 and 4 require much less skin care.
Days 5 to 7 some people could return to work if they do not deal with the public.
After the first week you can resume a normal social life.
You must avoid direct sun exposure for 3 months after your treatment.
Is It Safe?
Fraxel re:pair® is very safe due to its fractional laser technology and patented roller technology. This "fractional" laser does not fully ablate or remove the skin surface. It leaves skip areas like the pixels of a picture allowing for quicker recovery and less risk of infection and skin pigment problems.
The roller delivery system allows for a more precise laser treatment with less overlap and less overtreatment.
The precision of the fraxel re:pair laser, unlike the other "stamp" CO2 lasers allows safe treatment not only of the face, but also the delicate neck, chest, and hands. The "stamp" CO2 lasers cannot safely treat the neck, chest, and hands.